REFFLEX® DN-5.0 CO2 Fabricated hoses
Our CO2 Transcritical hose is only available as prefabricated solution as the crimp requires different parameters.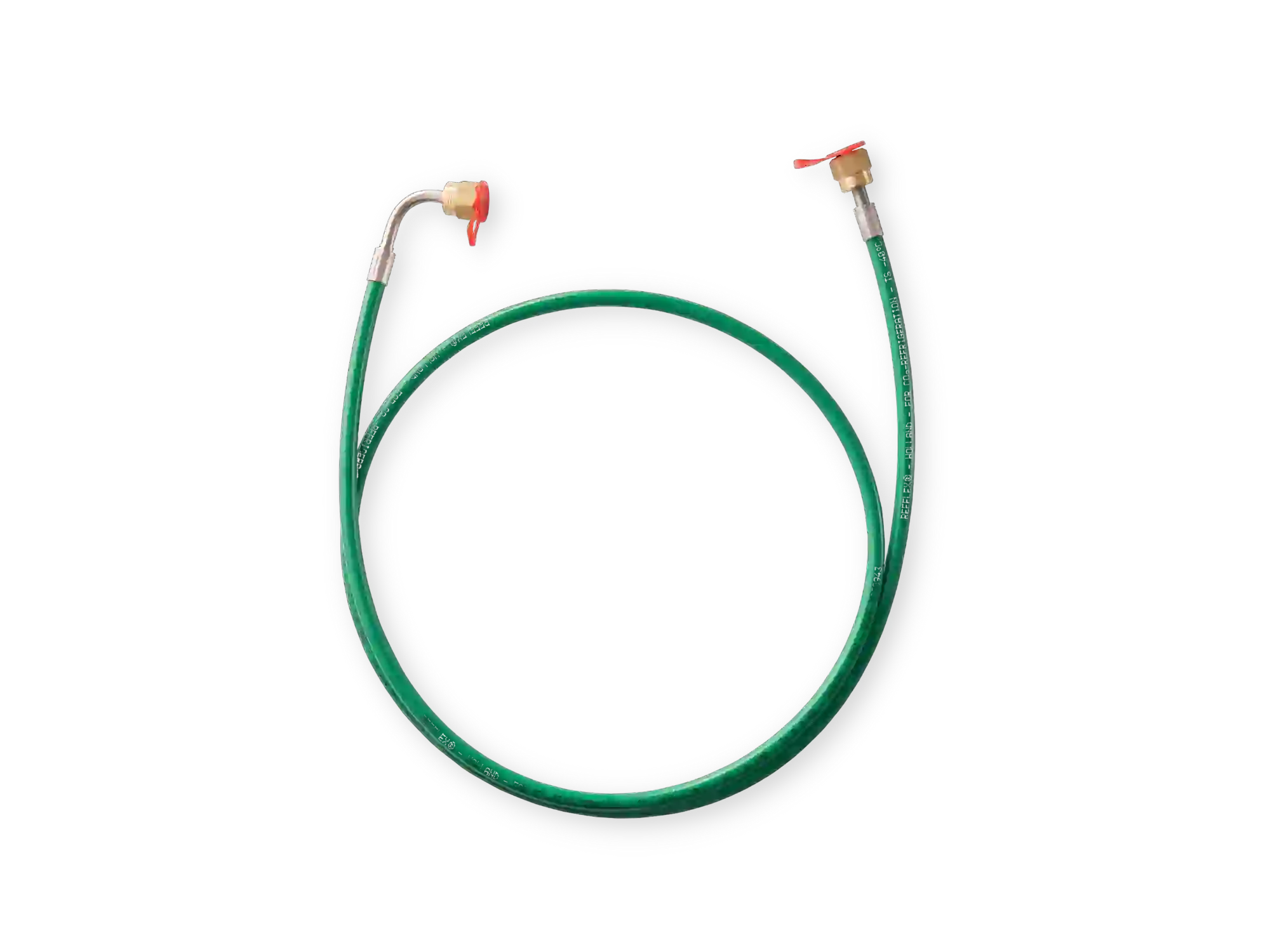 DN-5.0 CO2 Fabricated hoses
REFFLEX® provides a flexible hose solution for CO2 Transcritical applications.
Our reinforced DN-5.0 tube is tested and certified for applications up to 150 bar and 150°C.
This tube is only available as pre-fabricated hose made to specifications, as the crimp requires specific parameters other than our standard DN-5.0 hose.
With REFFLEX®, your refigeration or heat pump system is compliant with EN378 and DIN8975 (DN-5.0) and you simplify the connection of:
Pressure switches
Pressure transducers
Manometers
Water flow controls
Fan speed controls
Oil separators and level regulators (DN-5.0)
Operation temperature
-40°C/150°C
Max working pressure
150 bar
Bending radius DN-5.0 CO2
100mm
Burst pressure DN-5.0 CO2
> 1.000 bar
EN1736 permeability
Class 1 at 100°C and 130 bar
Refrigerants
HFC/HFO, HC and CO2 (Sub & Trans)
ozone-, UV-, and oil resistant
yes